Welcome to the Tulsa Model A Ford Club's Website!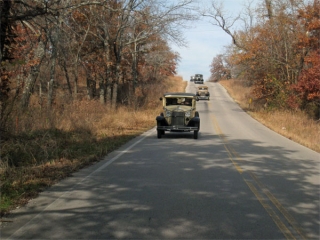 We are a local chapter of the Model A Ford Club of America. Our membership is comprised of a variety of individuals who share a common passion – the preservation, and more importantly, the enjoyment of those wonderful automobiles produced by Henry Ford from 1928 through 1931. We have monthly meetings and a number of activities throughout the year where we gather together and share that passion with each other.
We invite you to join us! Our club meetings are generally held on the third Tuesday of each month at 7:00 PM at Hardesty Library, 8316 East 93rd Street, Tulsa. There are occasional exceptions to that schedule, so please check the calendar and news pages for up to date information.